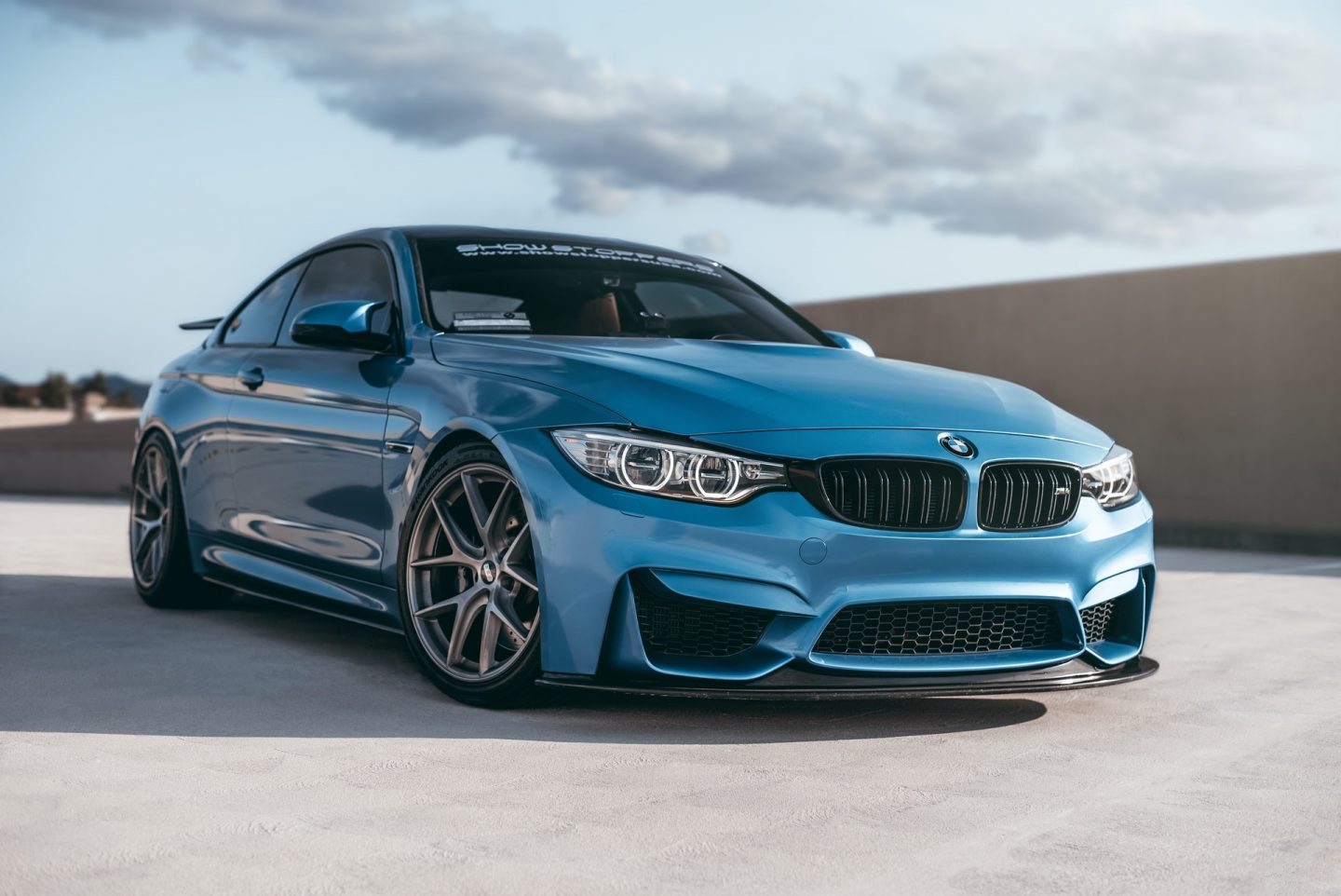 If you're after the best value, independent BMW specialist in Leeds, call Claytons.
Since 1982, we've been the BMW specialist in Pudsey, Stanningley and beyond. At our independent garage, we combine the latest, tooling with premium parts and a team of technicians led by our IMI Master Technician, you're guaranteed the most reliable BMW Leeds service around.
We can carry out approved BMW servicing in Leeds following guidelines set out under MVBER regulations, this will not affect your manufacturer's warranty. Once this is complete, we will update your digital service record where required.
WHY SHOULD YOU BOOK YOUR BMW SERVICE IN LEEDS?
Safety – Regular BMW servicing in Leeds is often the difference between having an accident or not. The sad thing is a lot of these accidents could have been avoided had they had a BMW service.
Longevity – BMWs aren't cheap. So, keep yours running at its best for longer by keeping all its components in tiptop shape. A serviced BMW is a BMW with longevity.
Reliability – No more early morning breakdowns. No more failed MOTs. That's the result of a service by a BMW specialist in Leeds, like Claytons. You should be able to rely on your car; servicing ensures you can.
Savings – We all love to save money. Imagine having more miles to the gallon because of an efficient engine. That's what a BMW specialist servicing does for you. Plus, it catches any small issues before they develop into expensive repairs.
A Leading BMW Specialist in Leeds
How do I know if my Leeds BMW service is due?
Any car that's over 3 years old and drives fewer than 10,000 miles a year needs to be serviced every 12 months.
Any car that's under 3 years old or drives more than 10,000 miles a year, needs to be serviced every 24 months.
Don't know where you need servicing for your BMW in Leeds? Give us a call. After you've visited us the first time, we'll make sure you never need to worry by reminding you 4 weeks before you're next due.
What Happens During a Service at our Leeds BMW Garage?
Lighting & Visibility – Front and rear lights are thoroughly checked for correct operation. Additional visibility items such as glass and wipers are inspected, as well as exterior mirrors and registration plates.
Steering, Drive, and Suspension – At our BMW garage in Leeds we carry out a comprehensive check of all joints, gaiters and wheel bearings. This is followed by an inspection of the front and rear shock absorbers and road springs.
Vehicle Interior – As a BMW specialist in Leeds, we conduct a thorough inspection of the seat belts, horn and hazard lighting, as well as all vehicle controls. We'll also ensure the correct operation of the driver displays.
Braking – Front and rear brakes are checked and measured so service life can be reported upon. Where required, braking components are dismantled, cleaned and refitted to ensure correct operation.
Under Bonnet – A full visual inspection is carried out ensuring no leaks exist and all components are serviceable. Where applicable, service items such as your air filter, oil filter, sparks plugs,  drive belts, etc are replaced.
Under Vehicle – After removal of your under trays, the engine oil is drained and the transmission checked for leaks. As a BMW specialist in Leeds, we ensure all fuel lines are inspected for security, then the fuel filter is replaced, where required, before replacing under trays.
Tyre Inspection – All road wheels and tyres are inspected for serviceability. Pressures are adjusted prior to refitting. Where applicable, the spare wheel is inspected or inflation kit checked.
Final Checks –To conclude the BMW specialist servicing, the brake fluid and antifreeze are tested and the engine filled with new oil. Finally, the vehicle is road tested and your service record updated.
How will I be kept informed?
100% honesty and transparency. That's what we base our local, family-run garage around.
With that said, you'll never be caught by hidden charges or unexpected fees because we'll never do any work on your vehicle without consulting you first.
That's a promise you can bank on.
Why a Leeds BMW service with Claytons?
We've been servicing BMWs in Leeds for years. And, our Head Technician, and IMI Master Technician, James, ensures our team of expert mechanics always deliver the absolute highest standard.
With our BMW specialist servicing you not only do you get a nearly unbeatable price, but you also get unrivalled quality and reliability. 
For the best BMW car service in Leeds, visit Claytons Automotive.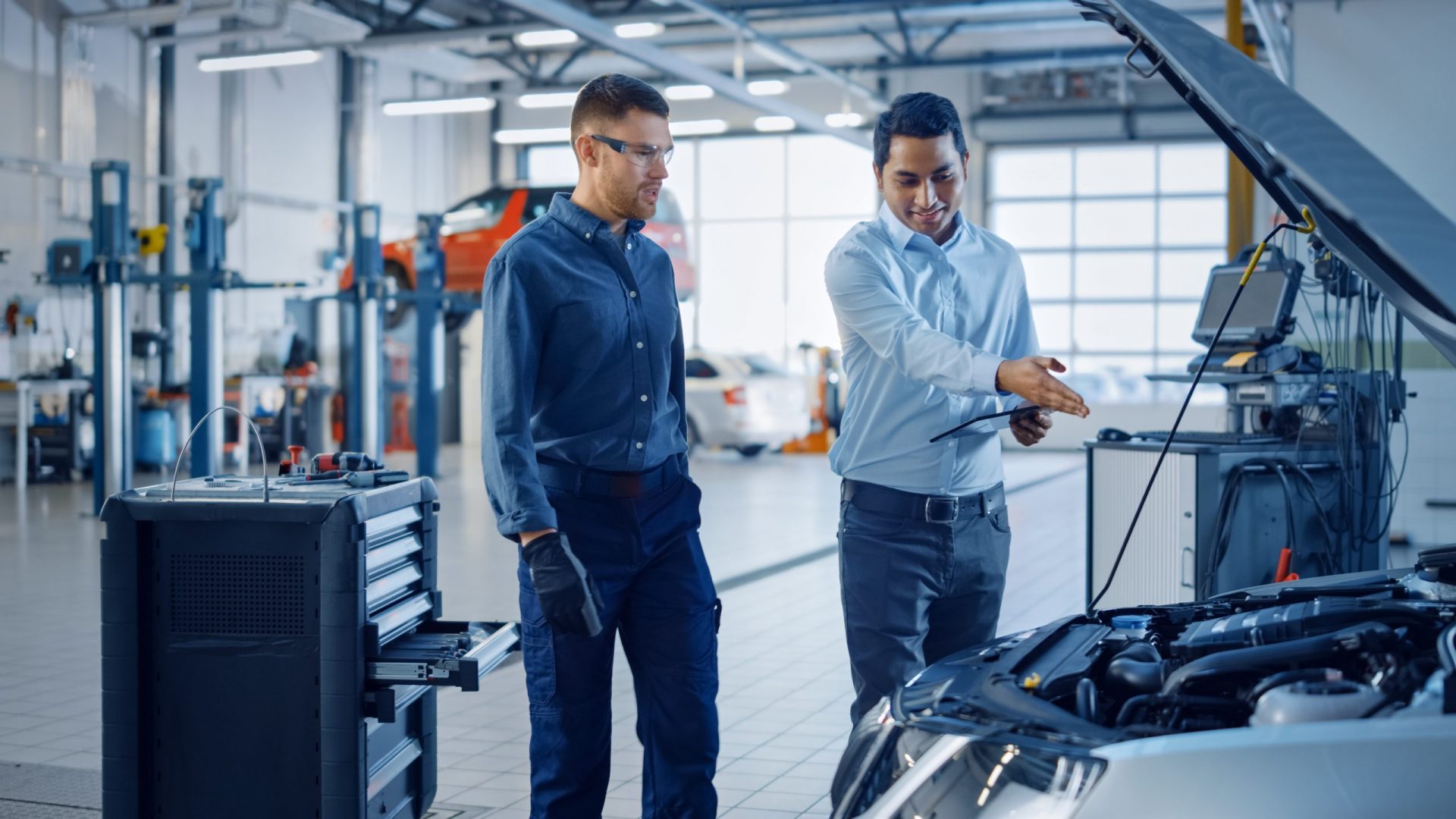 Book Now at our BMW Garage in Leeds
Call us now to arrange a service with the leading BMW specialist in Leeds. We're open 8.30am-5.30pm, Mon-Fri.